Fine & Rare Wines veiling (auction) bij Winefield's Auctioneers in Amsterdam. Ik ben nummer 160.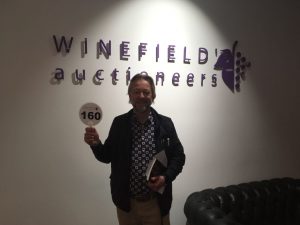 Net gekocht: 12 flessen Savigny-les-Beaune 'Cuvée Arthur Girard 1er Cru 2009, Hospices de Beaune, Pierre André, excellent level and appearance. Komen nog 'opcenten' bij, maar ja, je bent Pinot freak of niet.😜🍇🍷🍷🍷👍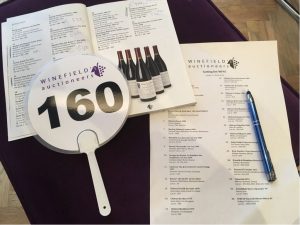 'Just in case' je geïnteresseerd bent in een wijnveiling, kijk op: www.winefields.com
Ik kocht 12 flesen Hospice de Beaune Premier Cru 2009 en 14 flessen Chablis 'Montmain' Premier Cru 1989.